sci.med.marketing is an agency specializing in marketing communication in science and healthcare.
sci.med.marketing is the successor of the Feuerstein Marketing GmbH. The goal is to combine science and healthcare communication with effective marketing. The agency is located in Heidelberg, Germany.
Feuerstein PR & Marketing GmbH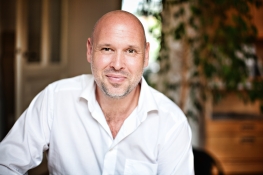 Since its founding in 2005, Feuerstein PR & Marketing GmbH has been working with national and international customers. The team under the management of Felix Feuerstein consists of specialists in the field of (online) marketing, Public Relations, online and print design as well as event management. Due to the agency's close cooperation and long-term business relationships with further specialists in the field of marketing communication, it is able to offer its customers all services necessary to market and communicate effectively. Thus, customers receive all services from a single source, without the bloated and expensive apparatus of the so-called Full Service agencies.
Our Commitment
Effectiveness
"Always do as the customer wishes"
Those who abide by this creed are well-positioned in the service sector, not, however, in consultancy. It is our commitment to generate a real benefit for our customers. In-depth know-how, creativity, commitment and experience are the foundation for our projects' success. That is why we do not simply tell our customers what they want to hear, but in close cooperation with our clients find the best possible solution.
Specialization
sci.med.marketing is a specialist agency offering service to clients solely in the fields of science and healthcare. However, we will gladly recommend other competent agencies to customers from other fields of expertise. Simply contact us.
Exclusivity
Competition is tough, in particular in the private healthcare sector. As reliability and success-based work are our most important asset, we guarantee that we will work together with only one client at a time in a radius of 100 km. That is why we call on your understanding that we will have to decline a number of inquiries temporarily. Furthermore, we set a minimum monthly fee as well as a minimum contract duration.
Nearness
The agency is located in Heidelberg. Geographic proximity makes things easier. However, modern high-speed long-distance communication enables us to act as consultants for customers further away.